27/11/2019
In the early stages of the general election campaign, the political parties have been clashing on tax. Their plans matter because tax underpins everything the government does. The money raised is spent on everything from schools to the NHS, reports BBC Online
So where does the UK get most of its money? And how does it compare with other countries?
The amount of money the UK government collects through taxes is at a historical high.
UK tax revenues as a share of national income – the total amount of money the country earns – are at their highest level since the 1940s.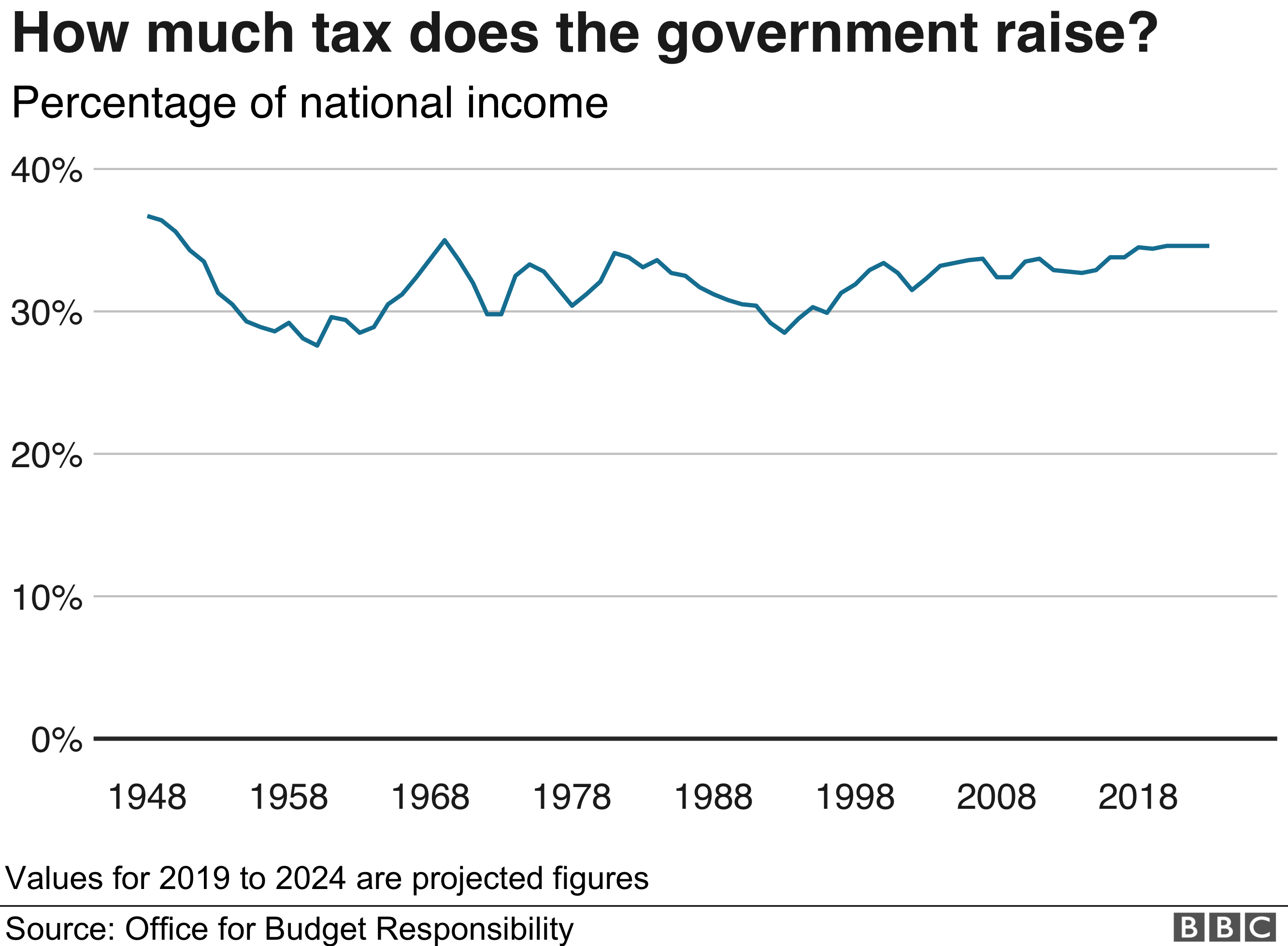 An employee earning £28,000 – a middle income earner in the UK – will pay nearly £6,000 in income tax and NICs. On top of this, their employer has to pay nearly £3,000 in employer NICs.
Overall, that means that about 28% of the cost of employing them ends up in the hands of the government.
Half of the cost of employing someone on £340,000 – 10 times higher than the average full-time UK employee – goes on tax.
The UK is in the middle of the pack when it comes to how much tax it raises overall. But many other European countries have much higher taxes on workers' salaries.
For example, if the UK imported the French tax system, not 28% but 48% of the cost of employing someone on £28,000 would be paid in tax. That's a big difference – £10,000 extra for the government.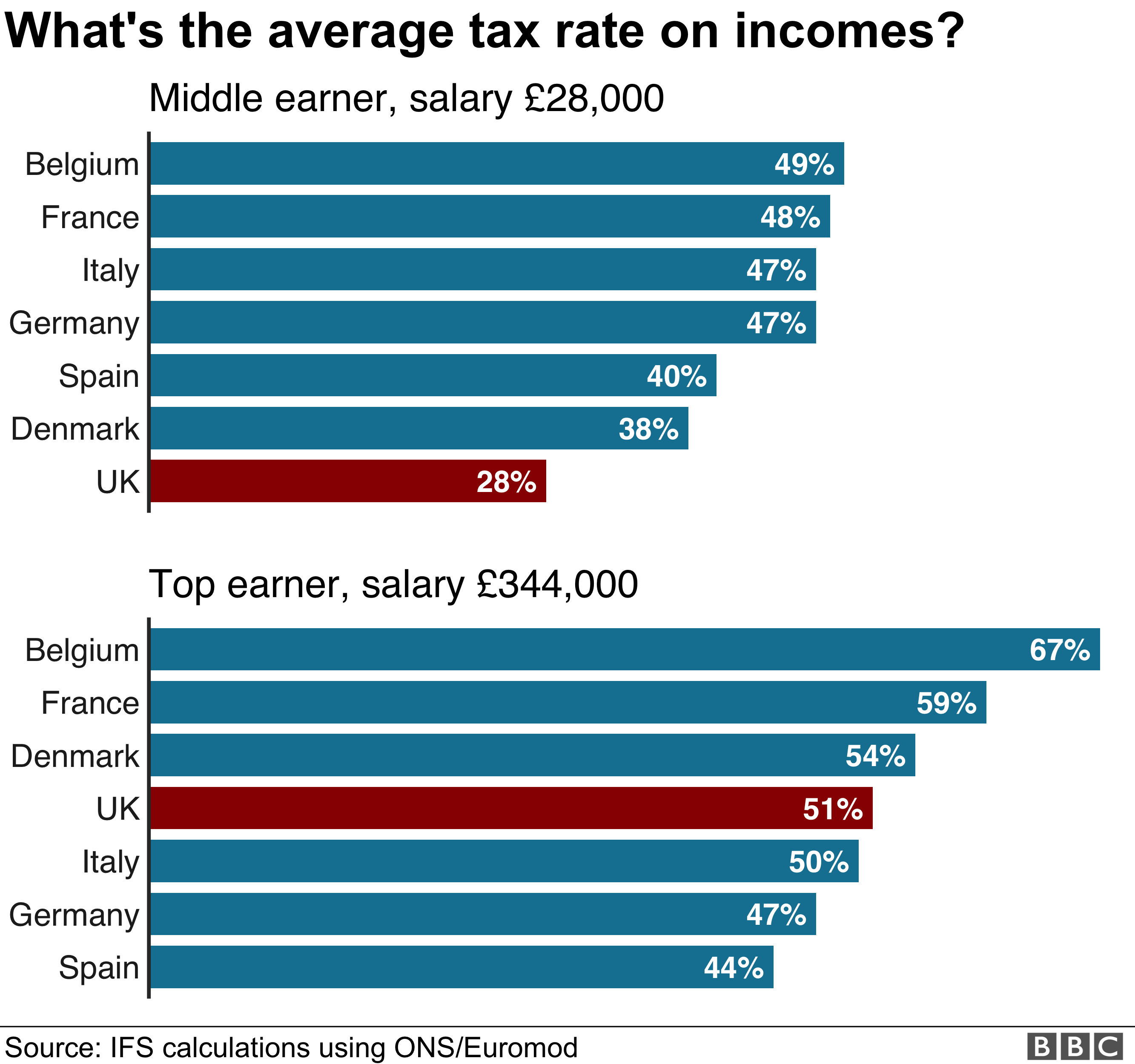 If the UK imported the tax system of another European country that raises more tax, average rates would increase for high earners but middle earners would be the most affected.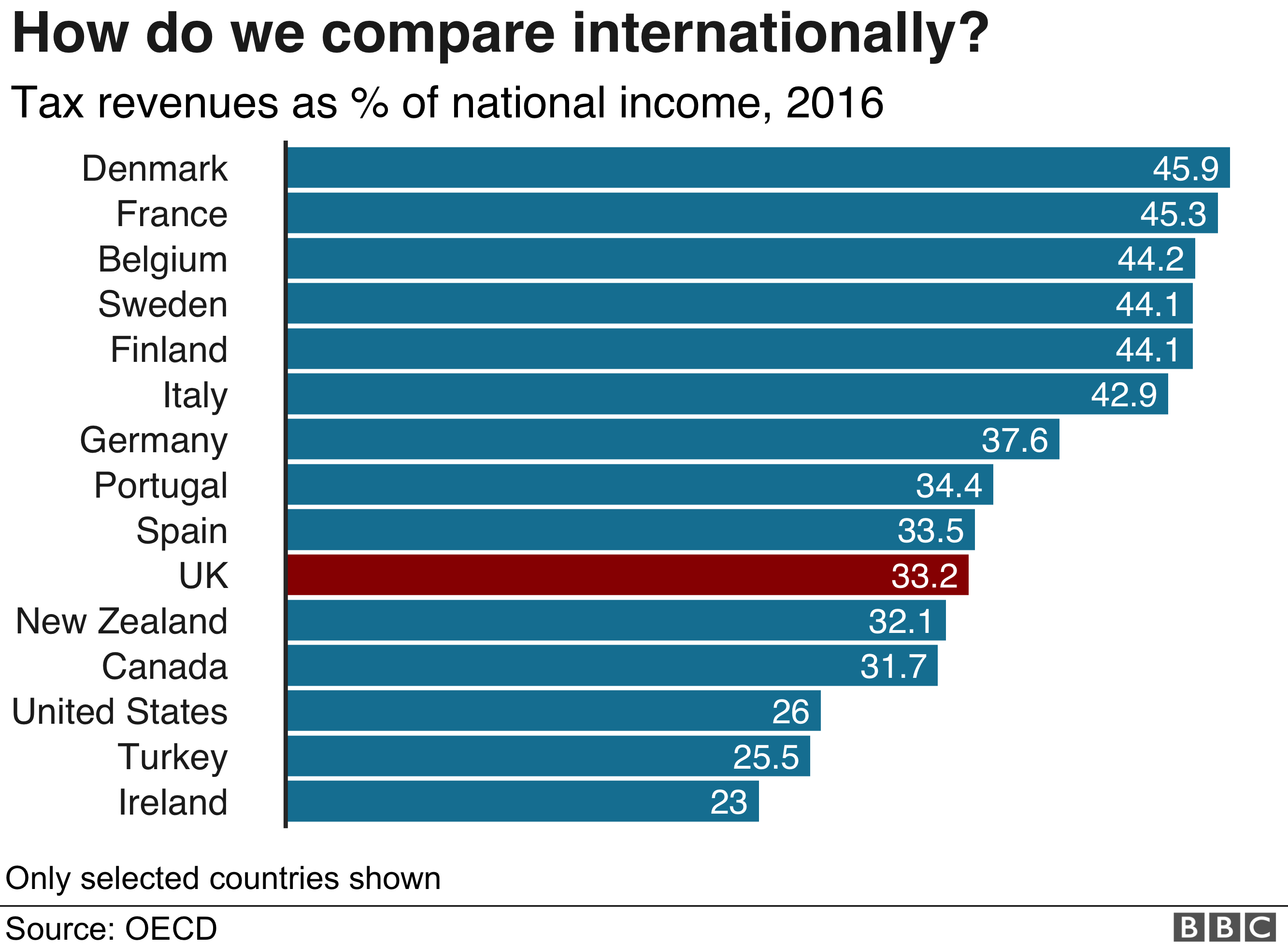 But similarities in the amounts raised by certain taxes can mask important differences in who is paying them. In the UK, zero or reduced rates of VAT are charged on many items, including food or children's clothes.
Pressures will continue to grow on the NHS, largely because of our ageing population. That will make health and social care more expensive.
It is likely that we will need higher taxes in future if we want to maintain the quality of public services. But how we raise tax can be just as important as how much we raise.